She's sitting in a foresty area, with some gorgeous skin boots on. Looks to me like she's chilling out after hunting down whatever was wearing the skin in the first place. She doesn't need a stylist, she can kill her own outfit.
Although... the pose and the airbrushing make it look quite unsettlingly like an old-fashioned Catholic icon painting.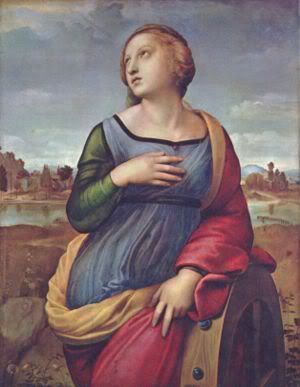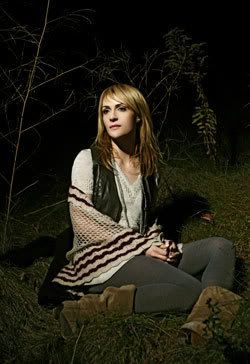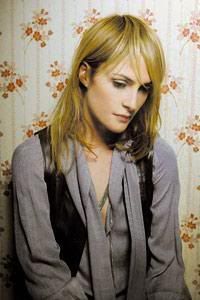 I look forward to the next round of pictures, featuring the Blessed Emily of Toronto calming wild animals and curing the sick. Perhaps, by declaring her a Saint in every post, SoulPhoenix has inadvertantly triggered the actual canonisation process. Now that A Certain Forumster has proclaimed a cessation of hostilities, the path is clear for beatification by common repute - Maybe she
really does
generate a natural unearthly glow?
Finally, she has the tools she needs to combat the unchecked corrupting influence of her unholy hippy nemesis, Tori Amos. Since we've established Amos has magical powers, does not generate an unearthly beatific glow, and communicates with a piglet familiar, she almost certainly derives her powers from the Devil himself.
The stage is set for an apocalyptic showdown. Of piano.